Trend Report: See JLM's Latest Trends Straight Off The Runway!
With New York Bridal Fashion Week in the rear view, we are here to recap a few of our favorite trends spotted on the runway this season! From updates on the classics, to a few new surprises, this season had us in awe of bridal beauty. So, whether you are looking for wedding gown inspiration or simply need new material for your Pinterest board, scroll through to see some of the newest bridal trends! 
Pops of Color

                     Hayley Paige Style Lumi                                         Lazaro Style 3716                                   Blush by Hayley Paige Style Denver 
We are all familiar with white and ivory gowns, which will always be timelessly beautiful, however why not try something a bit more adventurous? Color is becoming a rapid trend with brides of today. This season we see a lot of blues, metallics, and shades of pink!
V-Necklines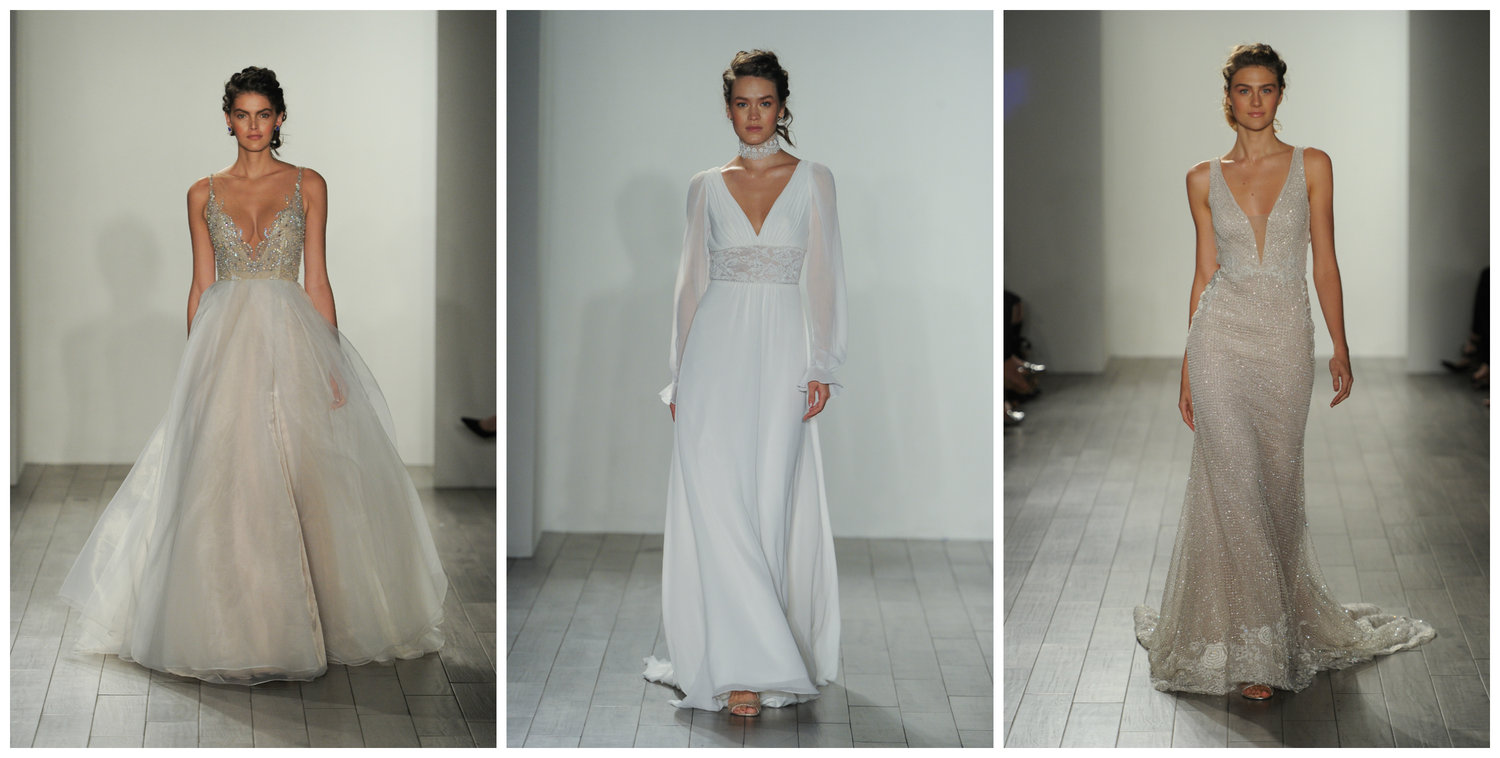 Hayley Paige Style Kenny                                         Ti Adora Style 7710                                              Lazaro Style 3701
Deep V necklines are getting more popular by the season, this bridal market we saw lots of plunging v-necklines strut down the runway. This trend is perfect for brides desiring to add a bit of sexy to their wedding gown.
Romantic Sleeves
                   Hayley Paige Style Winnie                                      Tara Keely Style 2700                                            Lazaro Style 3717
Hopeless romantics rejoice! This romantic, long sleeve trend, is a beautiful way to make a simple dress all the more elegant. With illusion lace and shimmering details, these sleeves are anything but old fashioned. 
Lace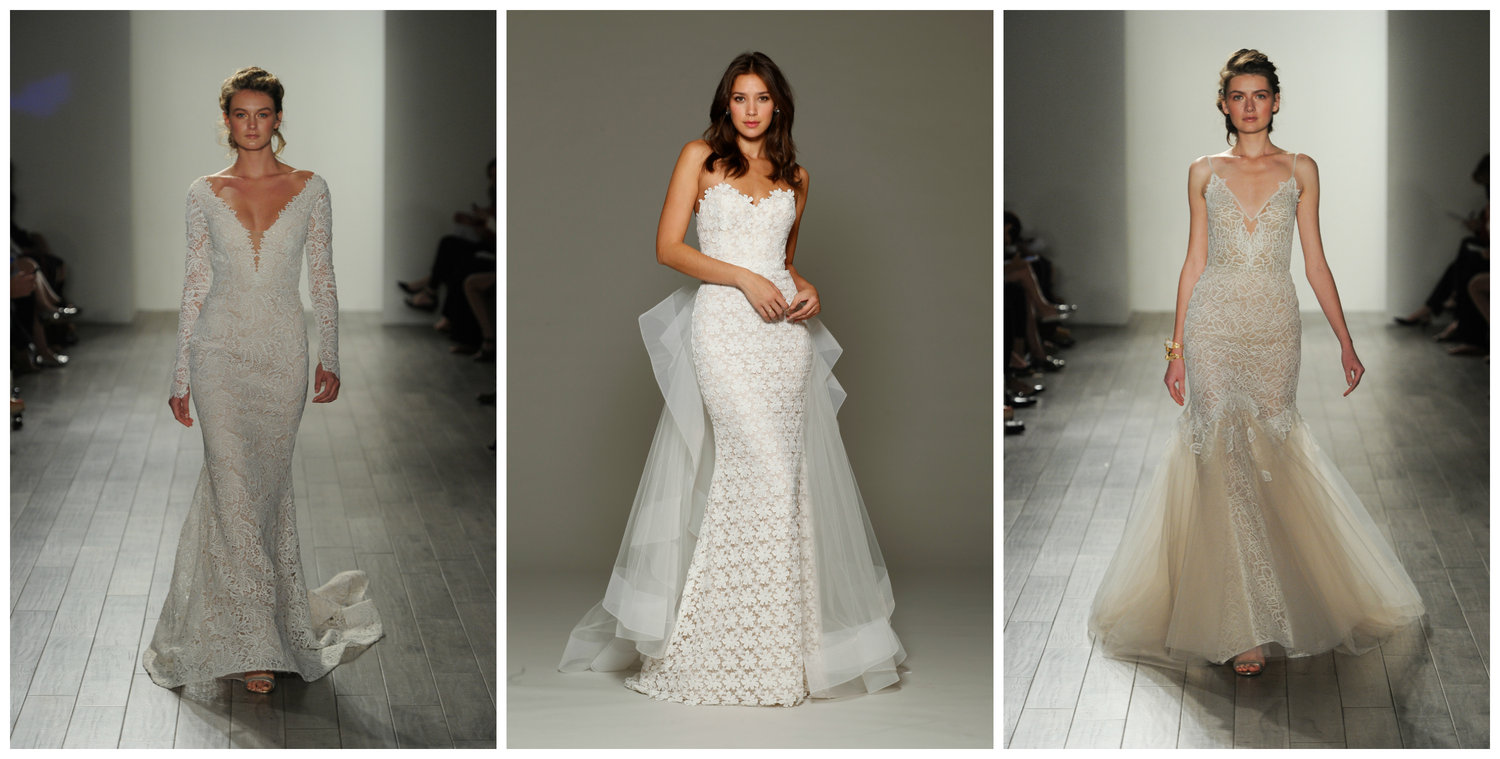 Lazaro Style 3711                                              Tara Keely Style 2701                                       Hayley Paige Style Rae 
This bridal trend received a welcomed update this season, with gorgeous new all-over lace patterns. From an outdoor ceremony, to an indoor ballroom reception, this season was proof that lace is perfect for any setting. 
Breezy Silhouettes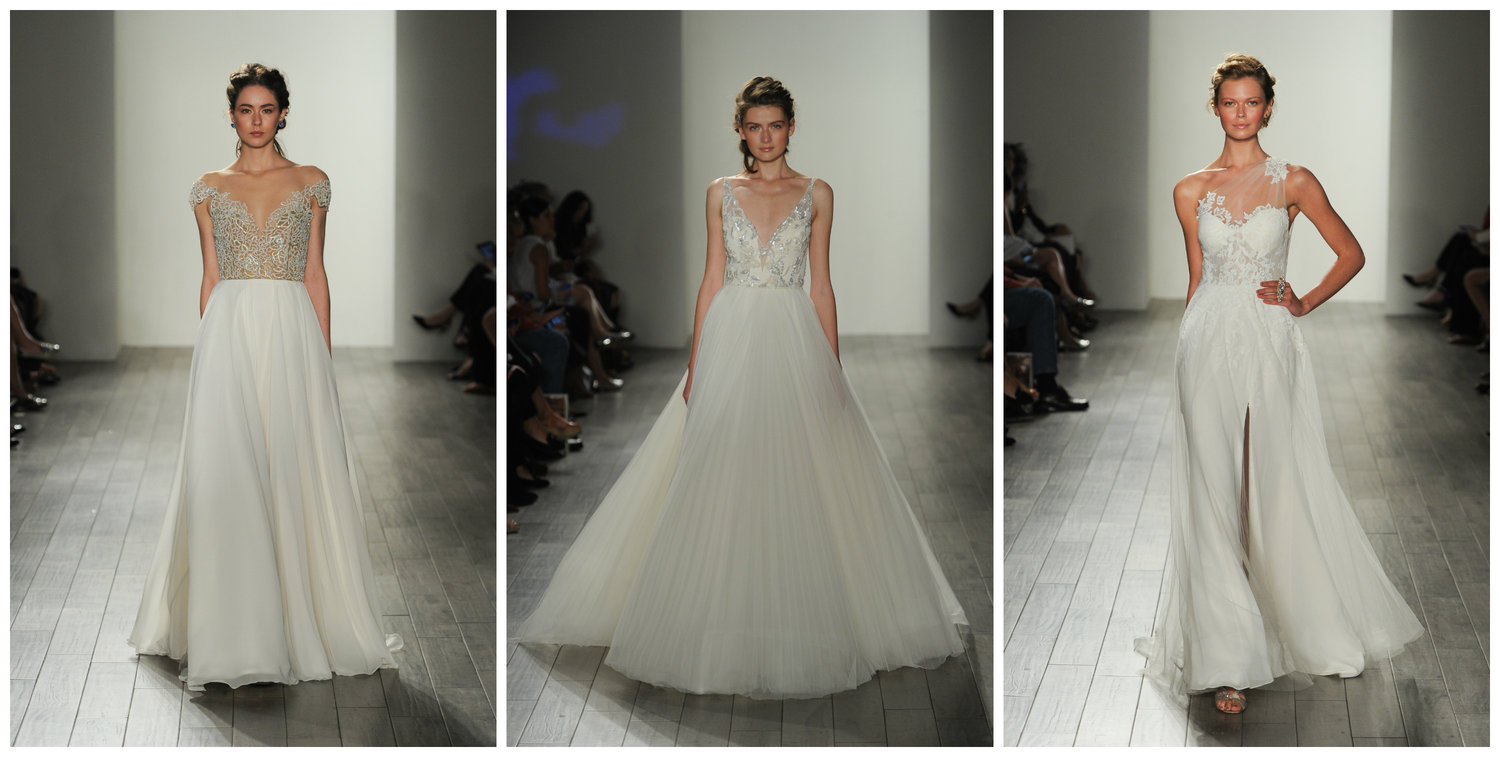 Hayley Paige Style Celine                                         Lazaro Style 3712                                 Jim Hjelm by Hayley Paige Style 8700
This look is no longer restricted to destination weddings and outdoor ceremonies. A flowing silhouette creates an effortless, yet playful look. 
3-D Details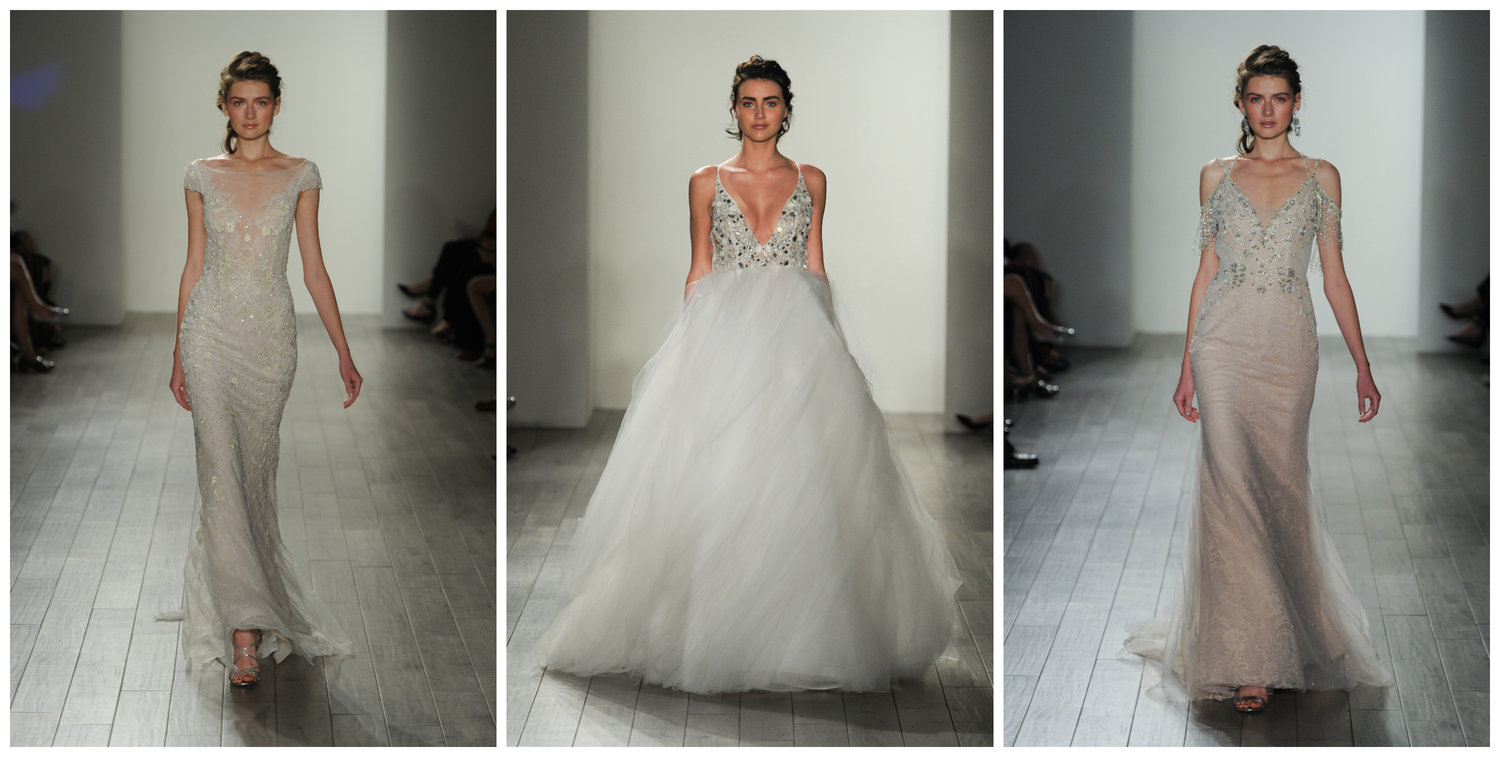 Lazaro Style 3702                                           Hayley Paige Style Jem                                       Alvina Valenta Style 9714
This season was all about bringing gowns into the third dimension. Gowns were brought to life with intricate beading, floral appliques, and textured rhinestone jewels. 
---