Favorite New Bridal Styles from NYBFW Spring 2020
It's been a little over a month since New York Bridal Fashion Week and we are star-eyed by all the gorgeous wedding gowns JLM Couture designers' debuted! During the annual runway event, collections shown included: Lazaro, Allison Webb, LUCIA Allison Webb, Blush by Hayley Paige, and Hayley Paige. Below are some of our favorite bridal styles! All photography credit goes to the fabulous Maria Valentino. 
Lazaro's Spring 2020 collection is about statement-making gowns in the spirit of Paris couture. Voluminous dresses with asymmetrical horsehair skirts incorporate intricate crystal embroideries, embossed silks, deconstructed bows, and 3-D petals in abundance.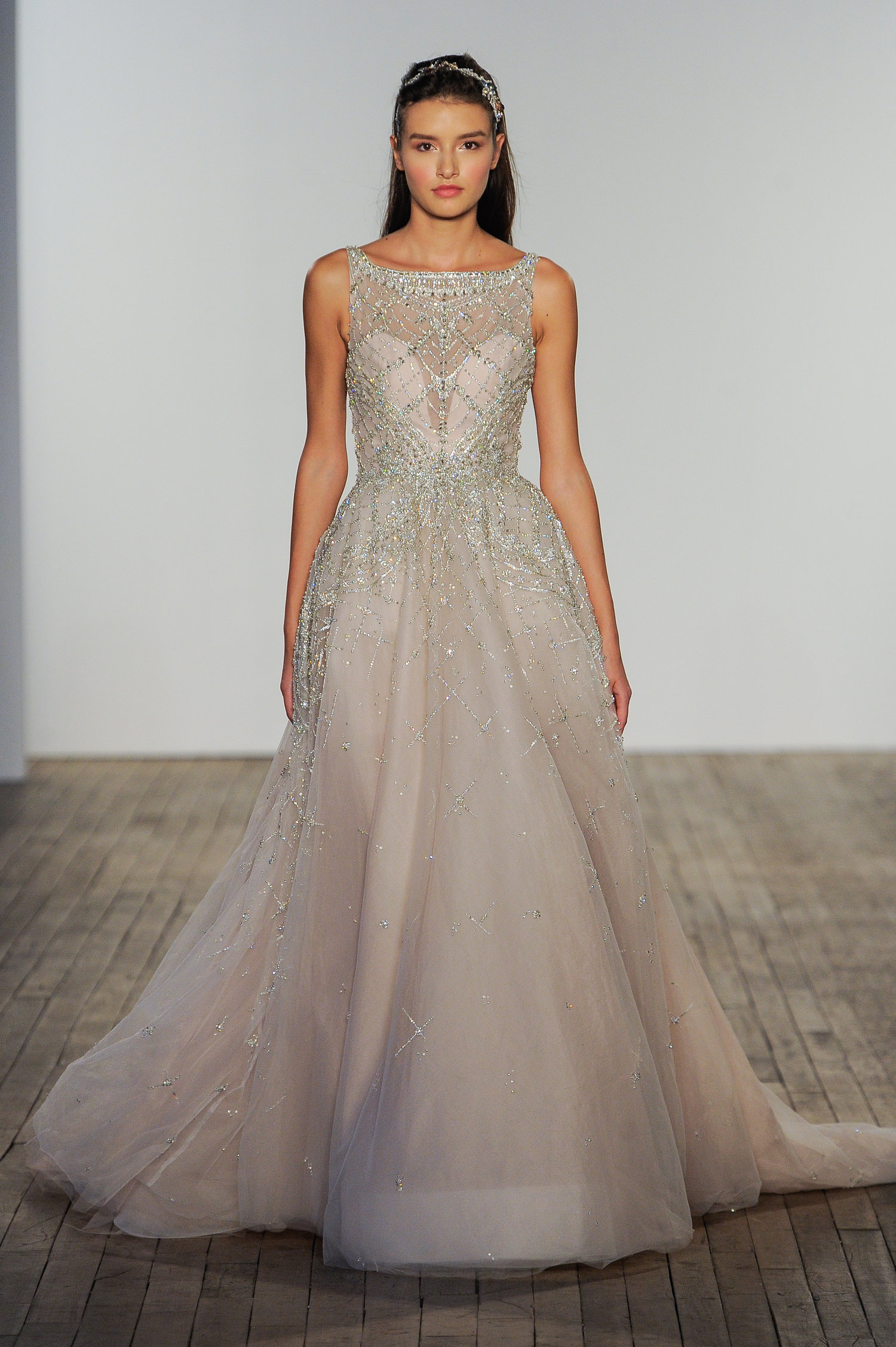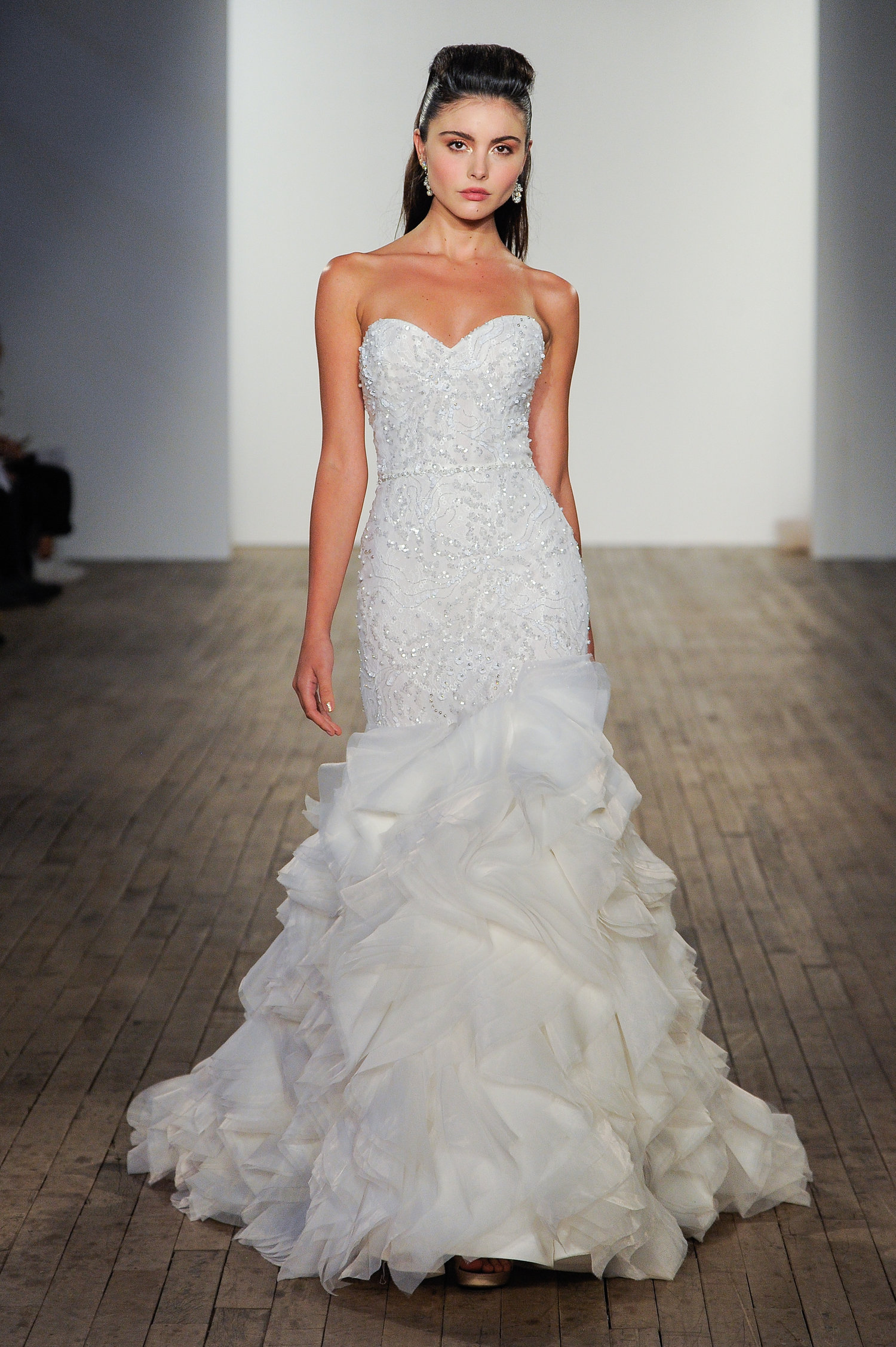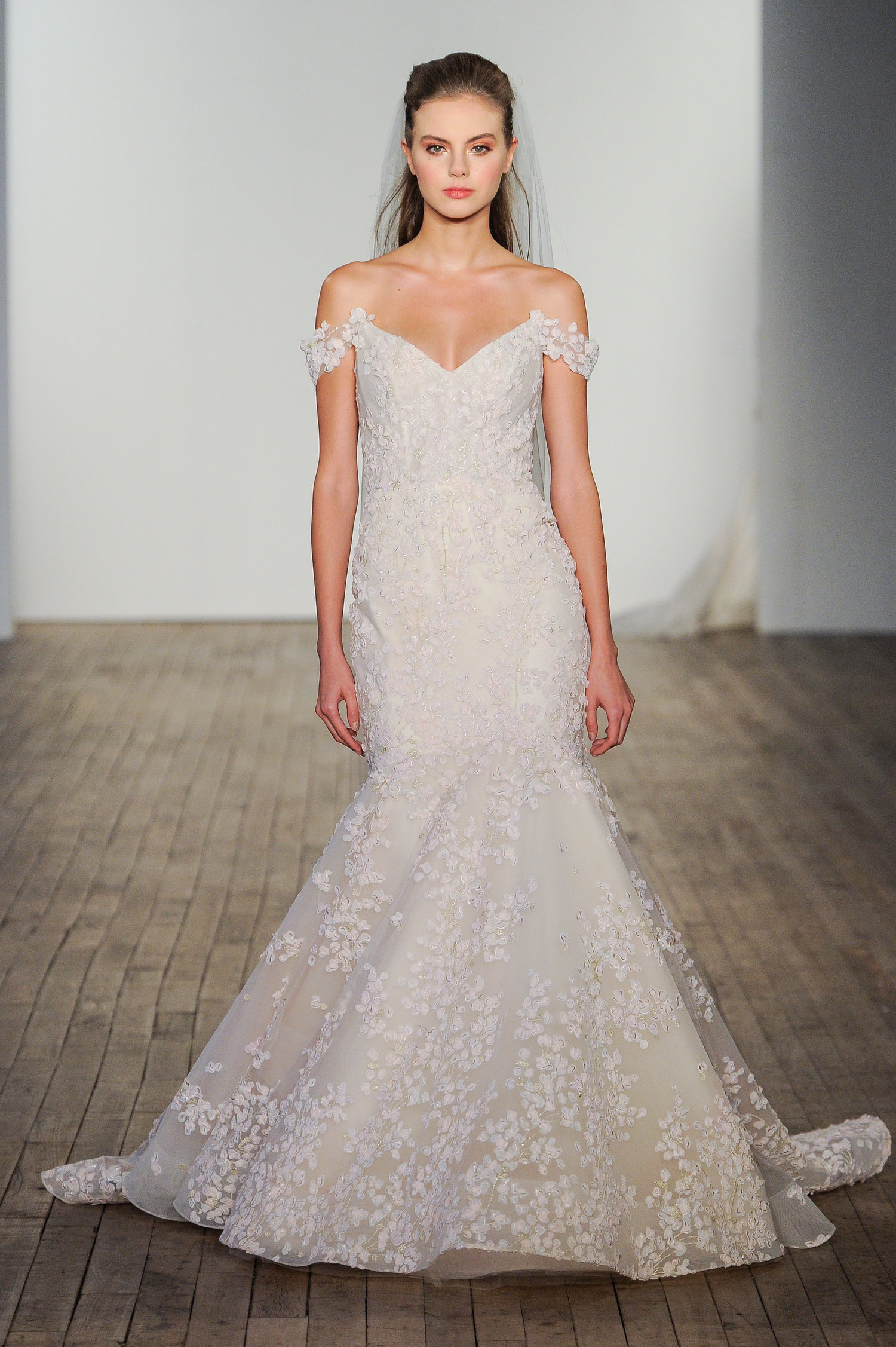 Allison Webb's Spring 2020 collection is inspired by the American Ballet Theatre and infused with texture, elegance, and detail. Frothy concoctions are grounded in a focus on form; gowns are filled with sparkle and structure allowing brides to toe the line between classic yet contemporary, glamorous yet refined. Detachable bows have a starring role as do shoulder toppers, dramatic sleeves, and removable trains. Think Grace Kelly meets Swan Lake with a dash of joie de vivre and a lot of drama!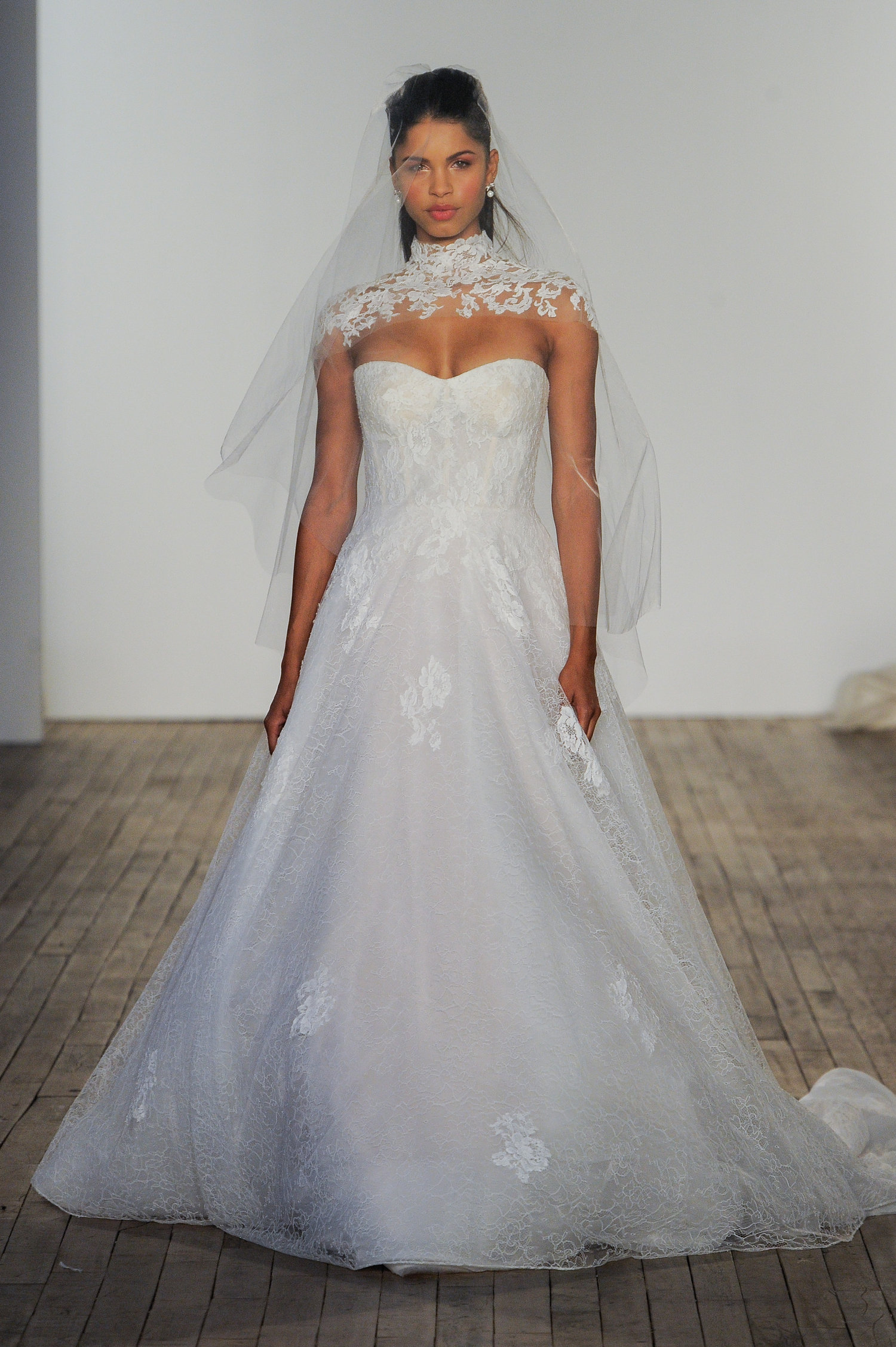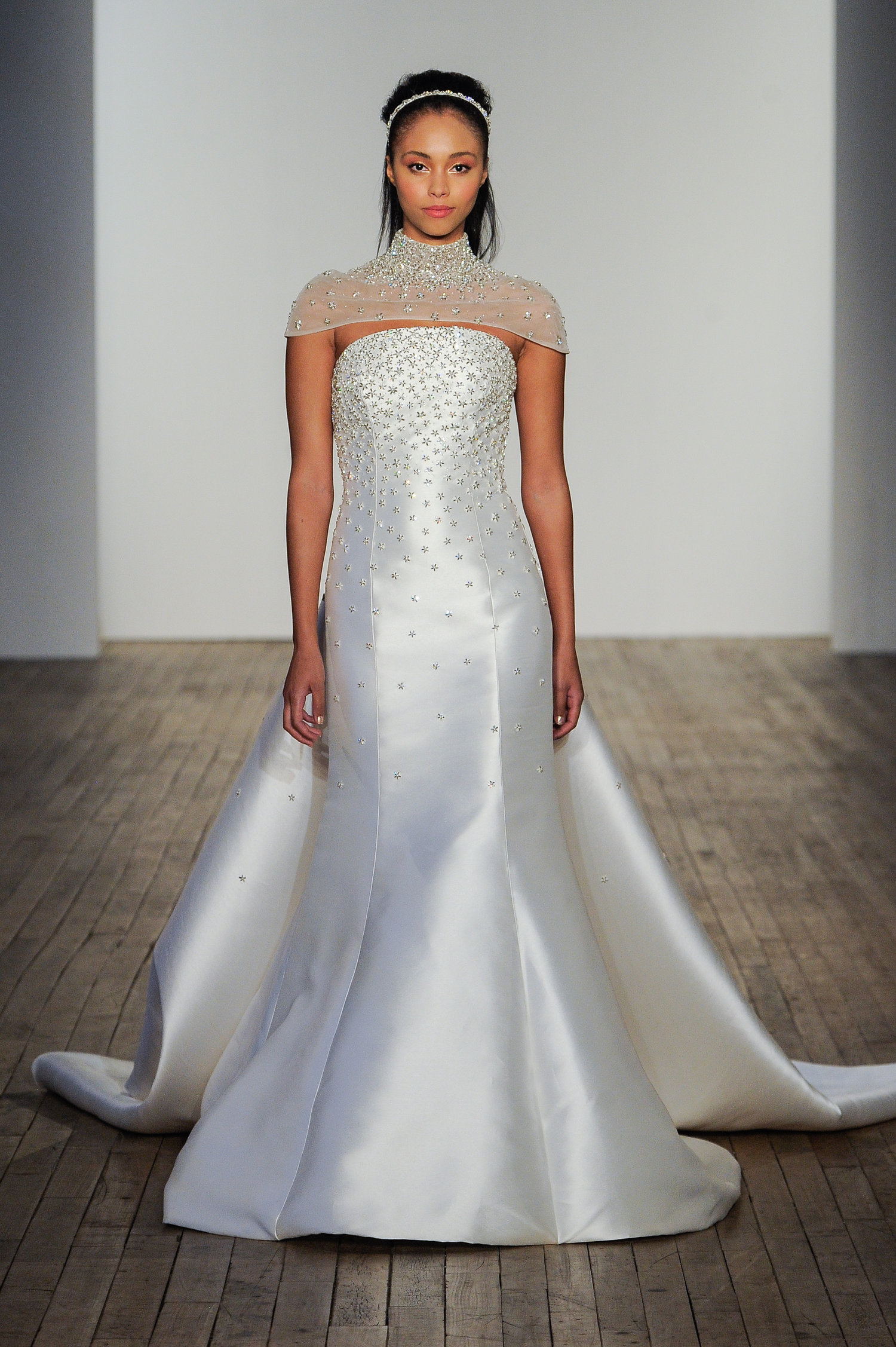 The LUCIA collection is inspired by the modern woman of today. The gowns are filled with sparkly floral fabrics, crystal embroideries, plunging necklines, and sexy silhouettes all at an attainable price point. Each gown was designed to amplify a woman's curves, with luxe elements found throughout. Expect glamour, sparkle, and detail.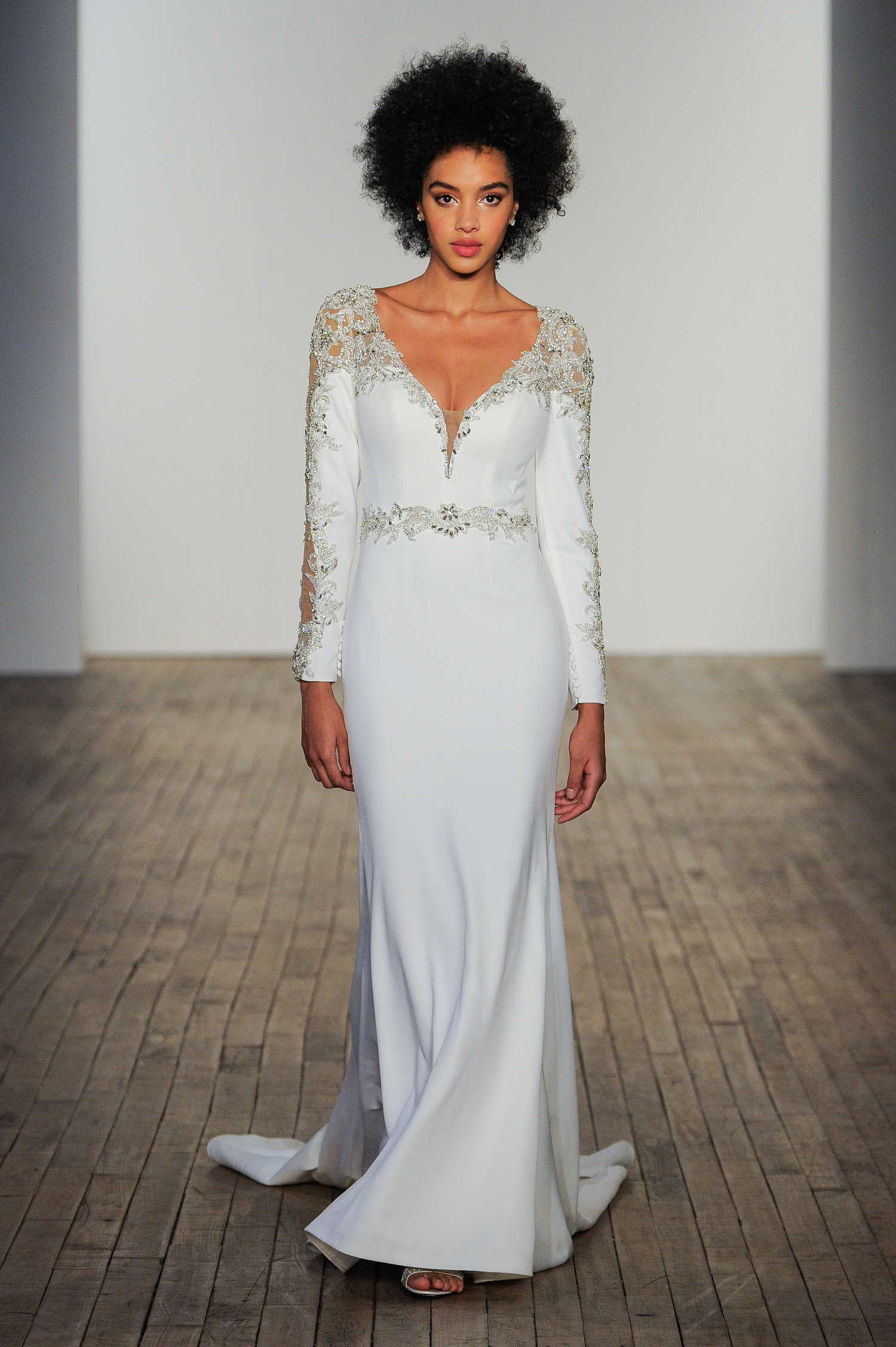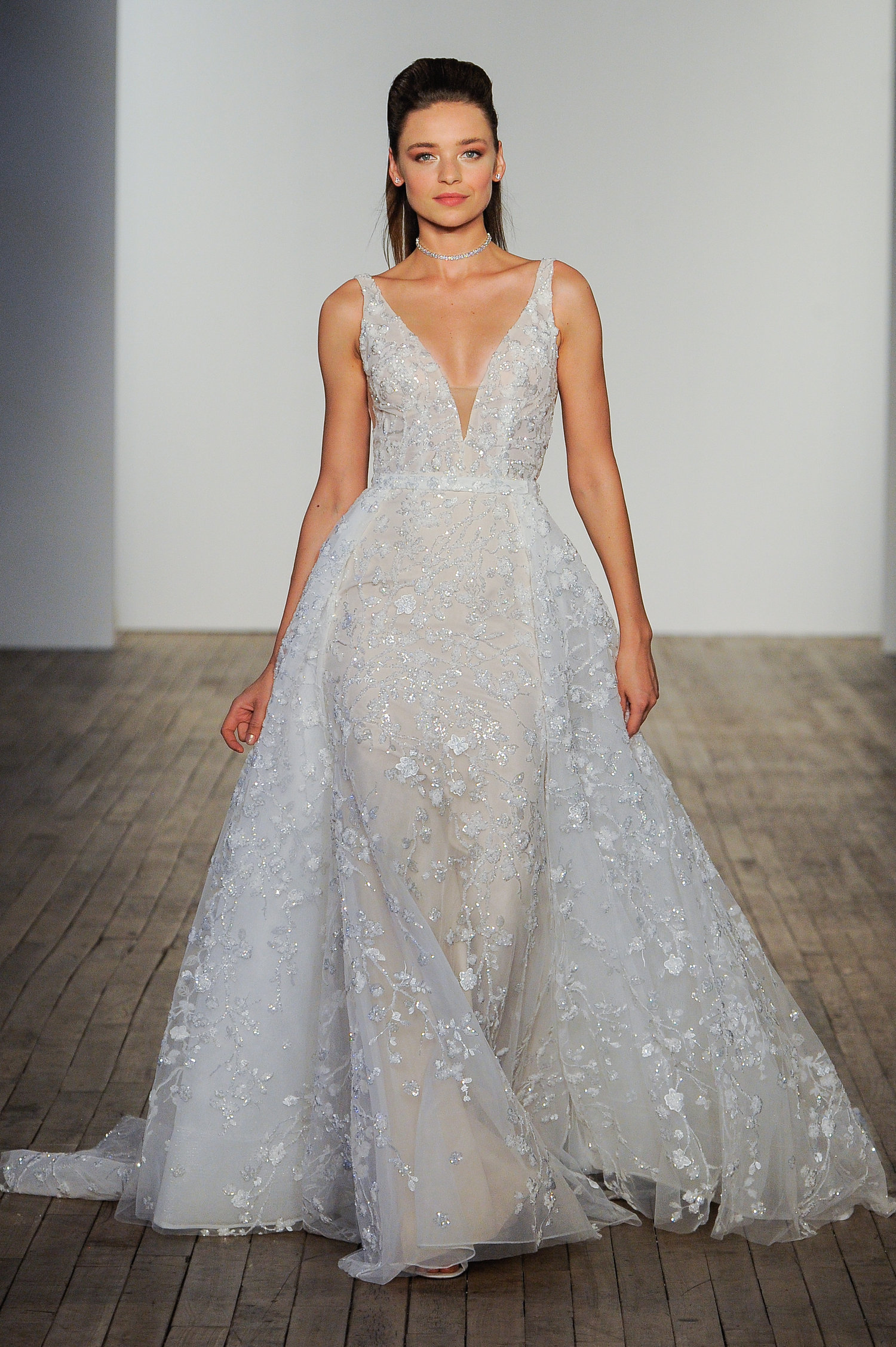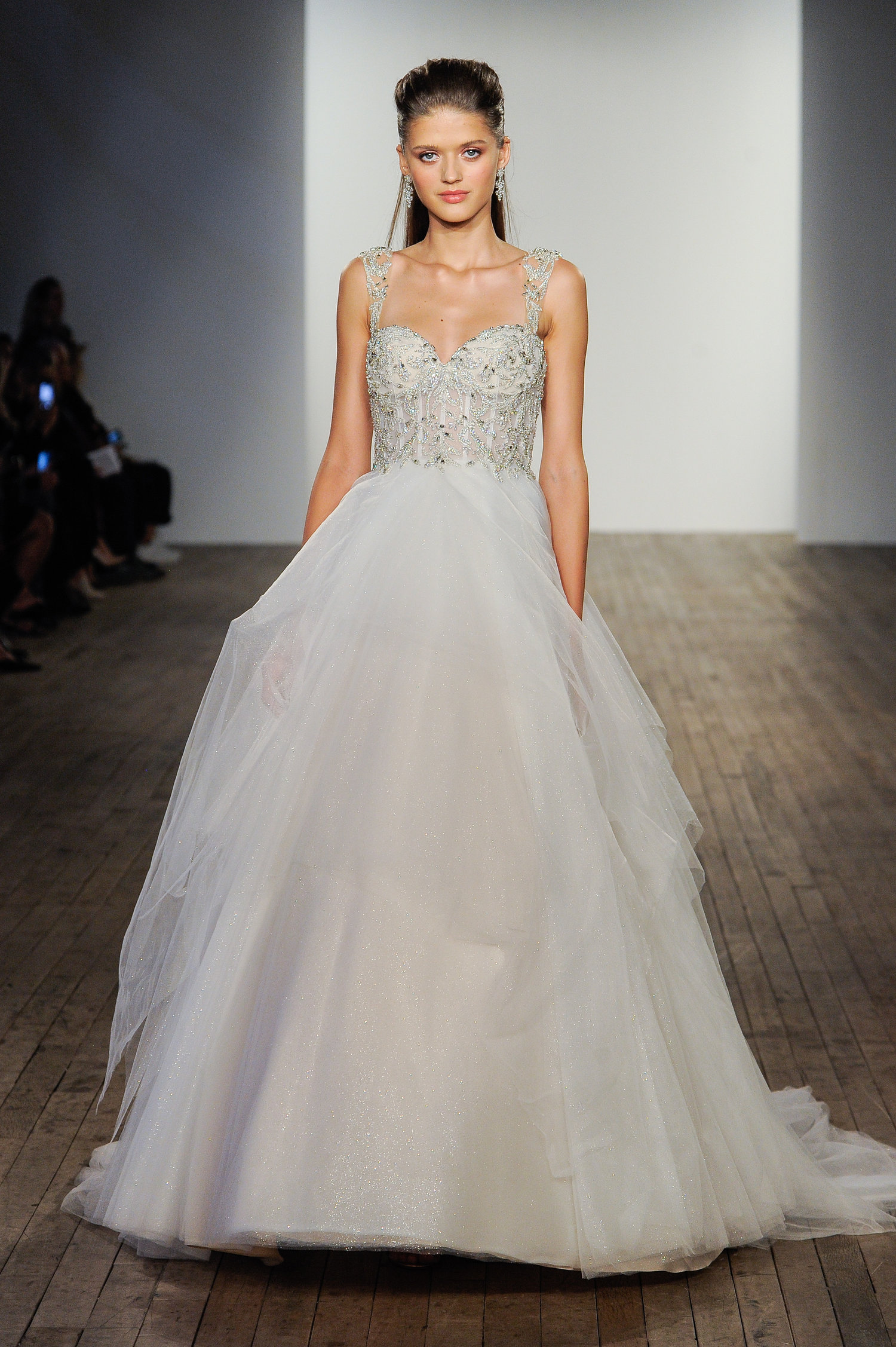 Classic love songs played a huge role in inspiring the new Blush by Hayley Paige collection. The Hayley Paige mindset when creating this collection was, 'you're every love song ever written'.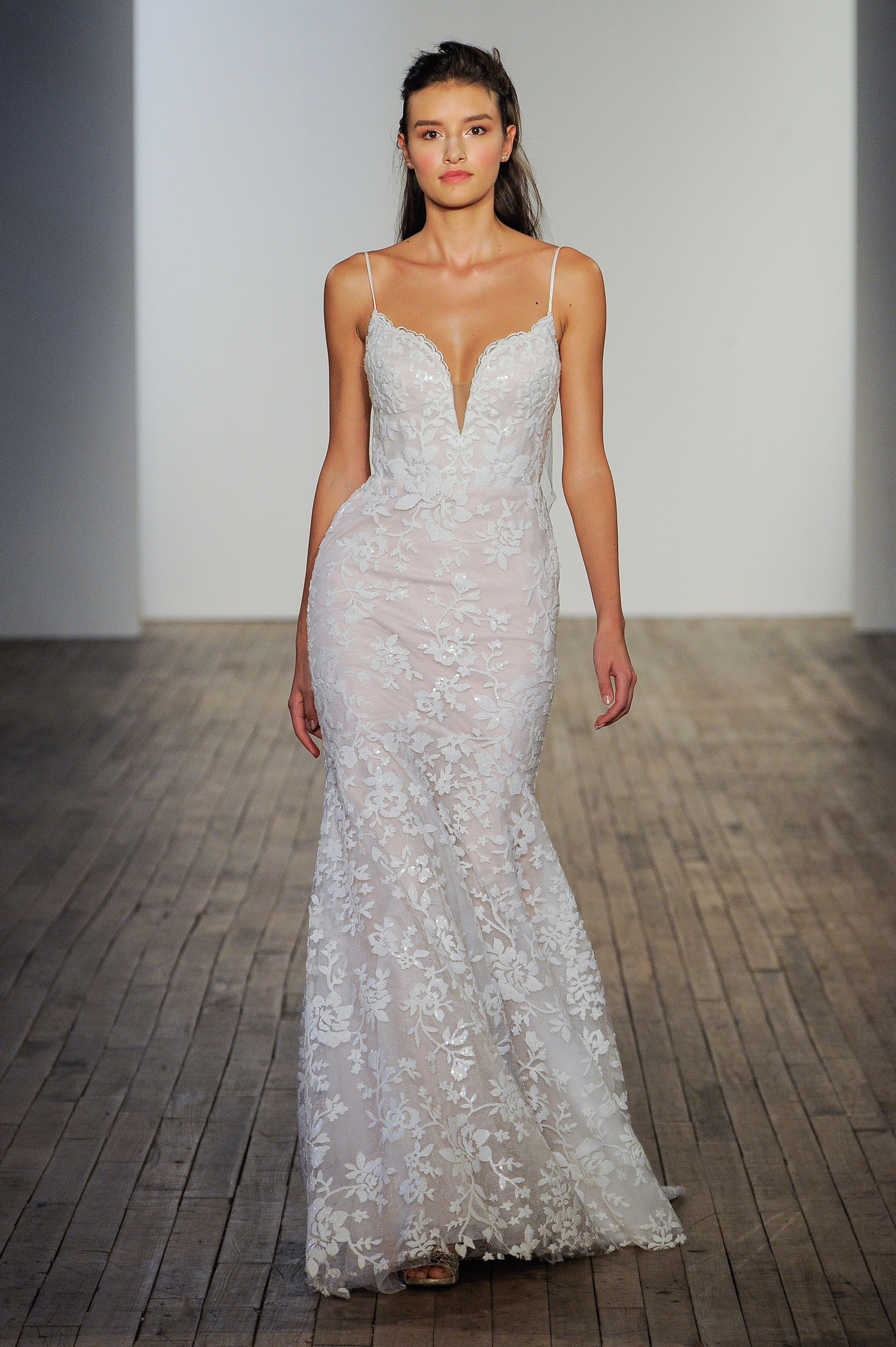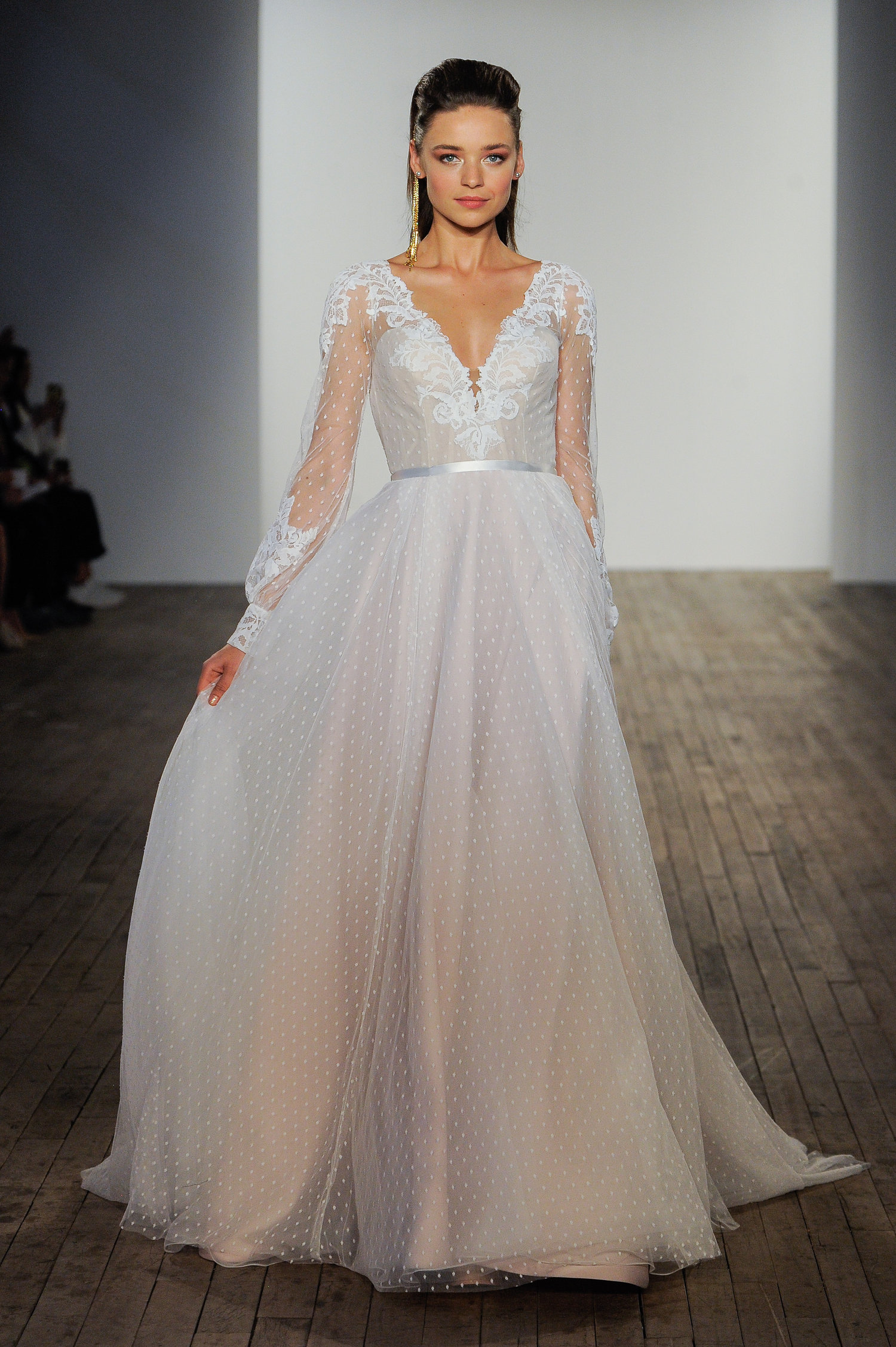 Hayley Paige's Spring 2020 collection is inspired by the idea of the heart letting love run wild tied together with a Rhinestone Cowboy theme. This collection featured hats designed by New York milliner, Eugenia Kim, in collaboration with designer, Hayley Paige.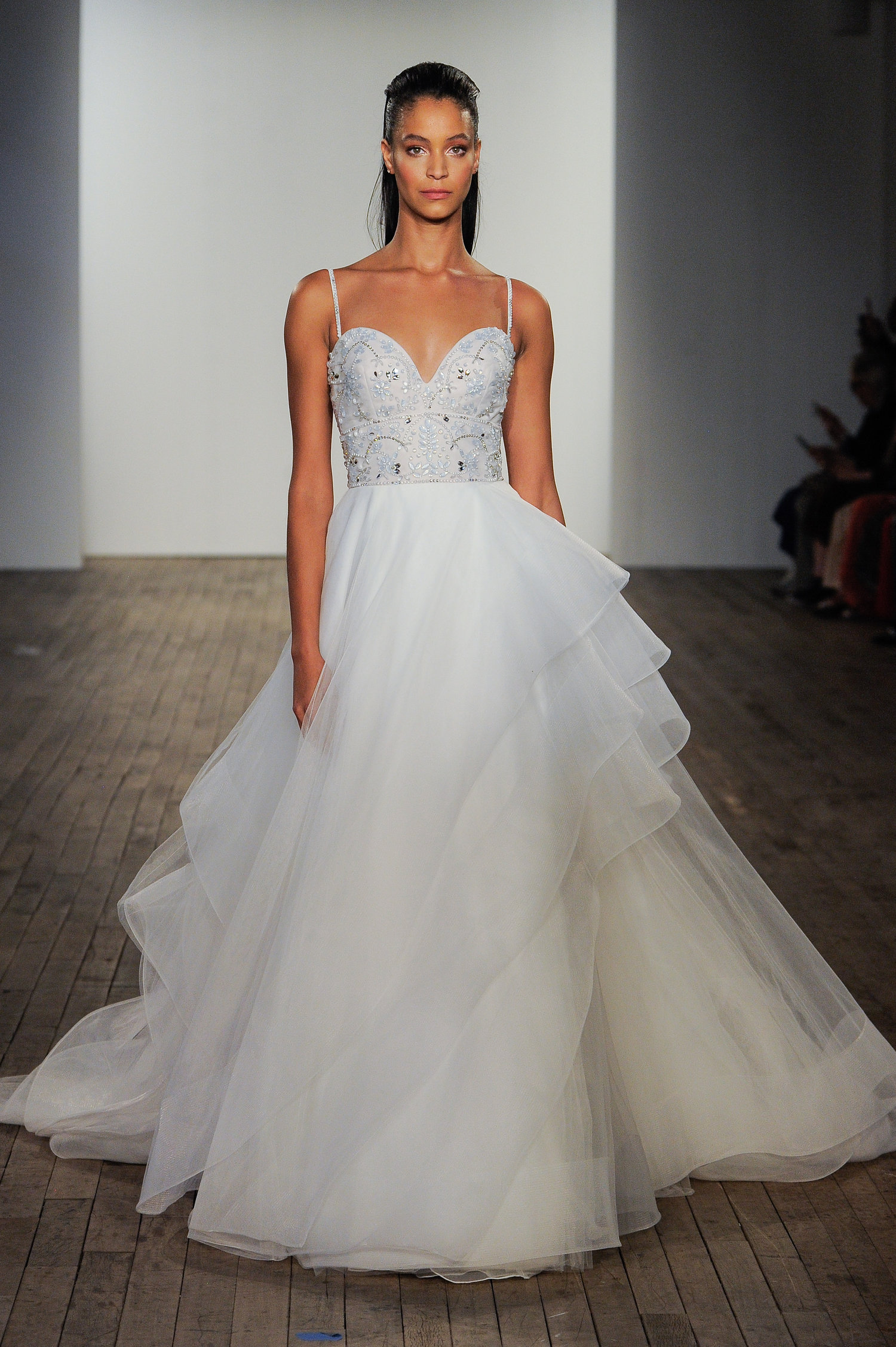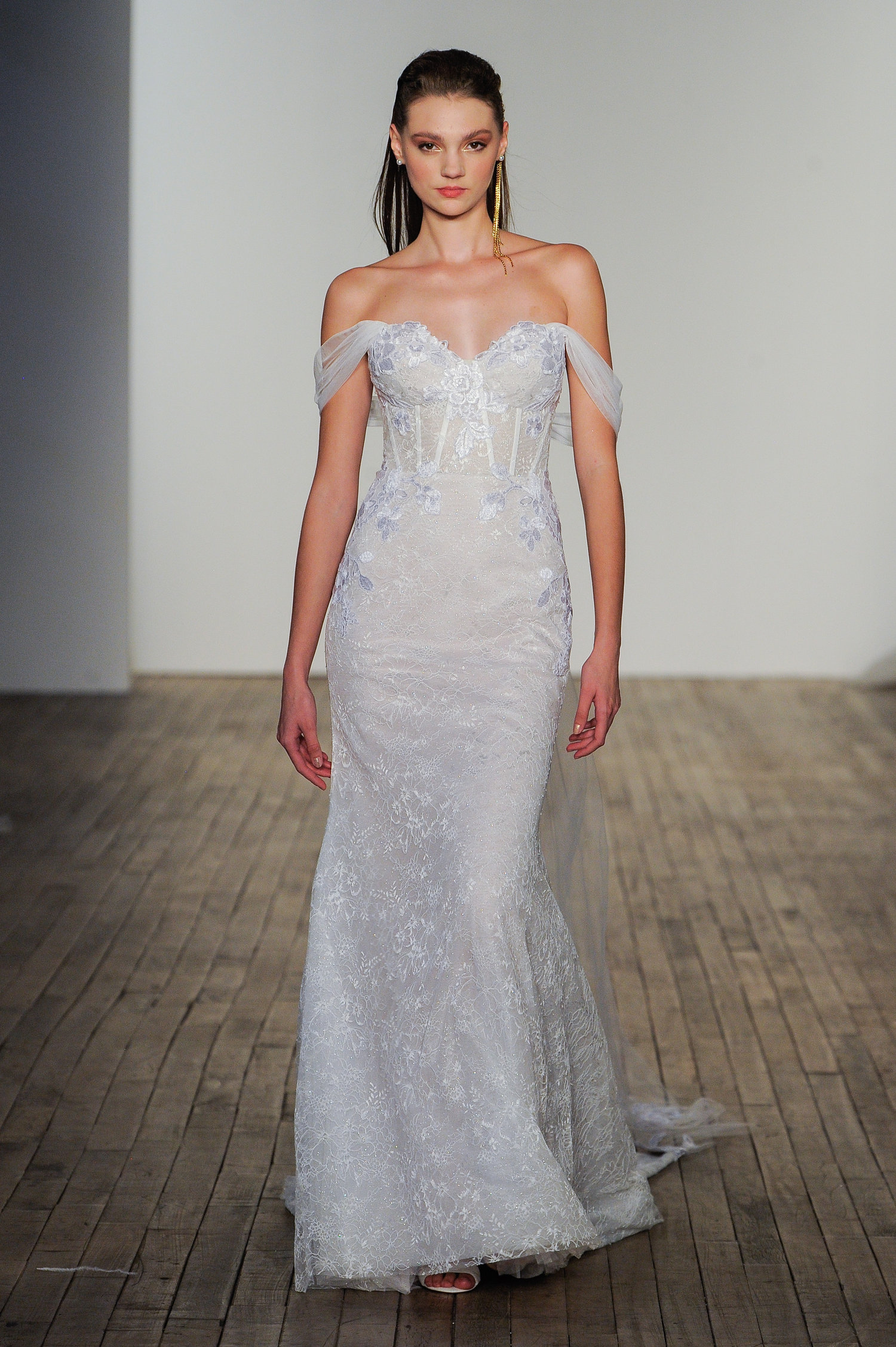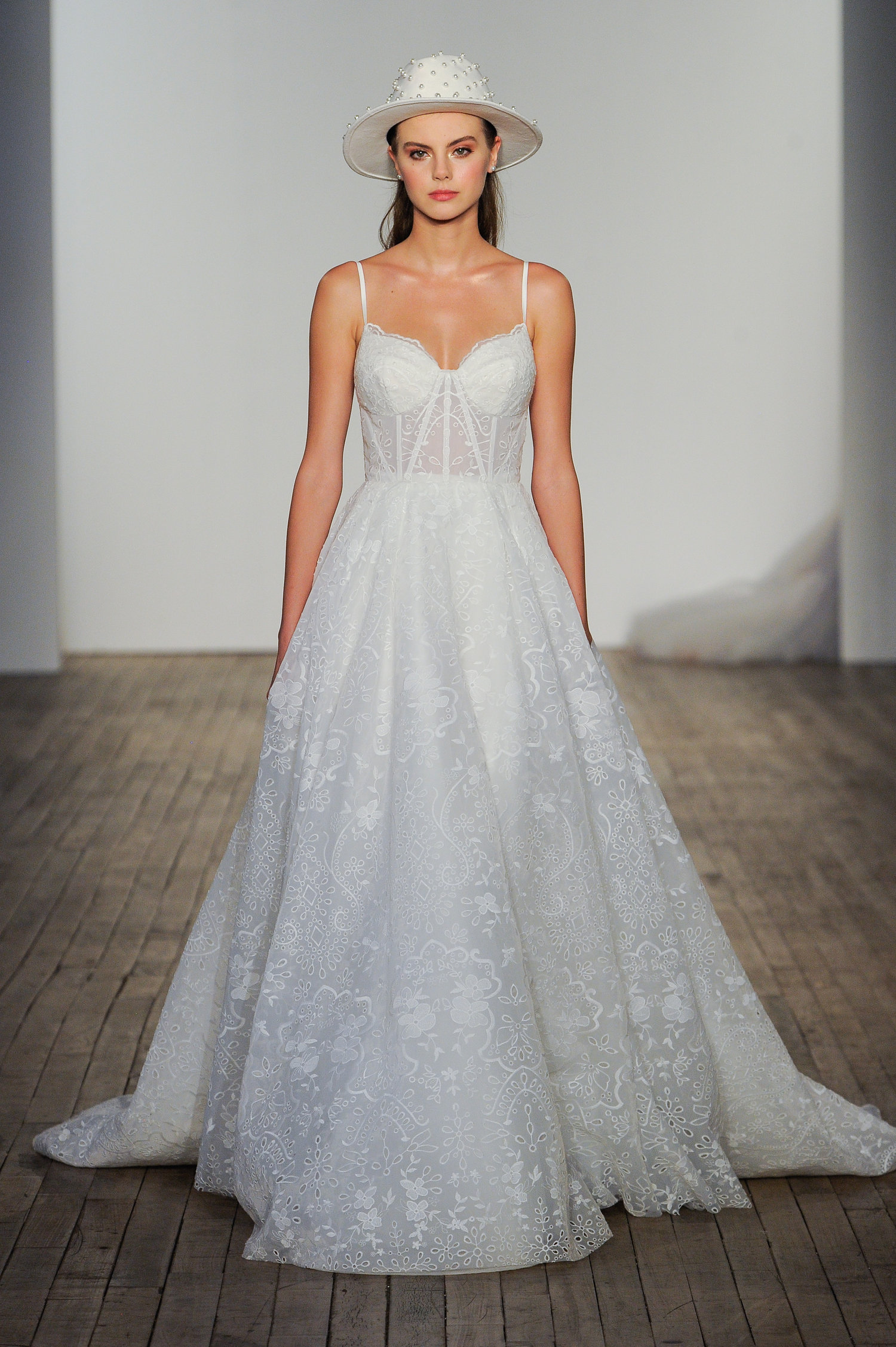 ---