What is a Bridal Trunk Show and What Should You Expect?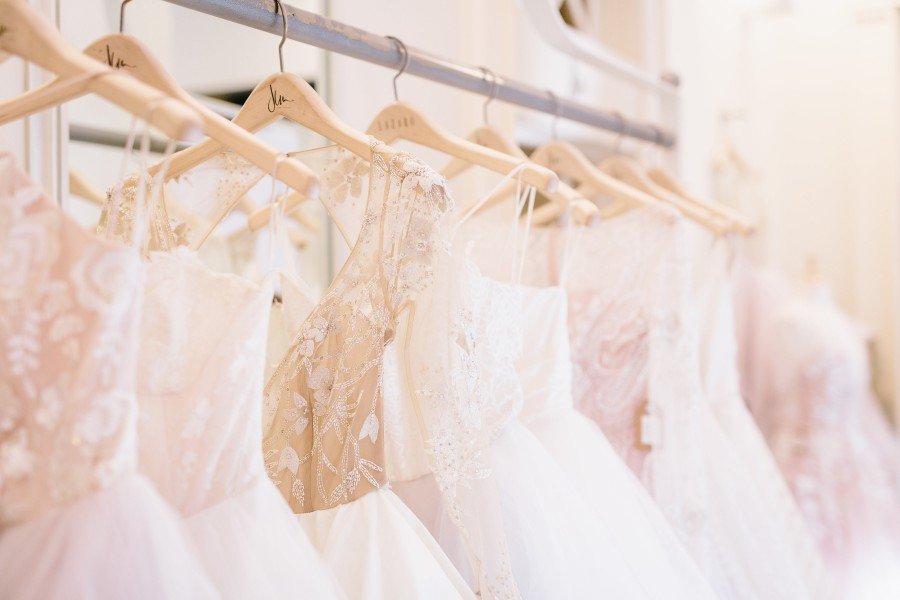 Have you ever wondered what a trunk show is, and what exactly they entail? We're so glad you asked! In fact, trunk shows are one of the areas where we get the most questions from brides at our JLM Couture Flagship Boutique in Los Angeles. A trunk show is a very special event, with a number of exclusive benefits for brides-to-be. They're especially useful if you've fallen in love with the work of a particular designer, or if you want to be among the first to try a collection fresh from the runway. So what happens at a trunk show? And why should you book an appointment at one? We've got the answers for you right here!
A trunk show is a special event held by a bridal boutique where a particular designer's collection is featured for a limited period of time. It works much like a traditional appointment – despite the name, it isn't a show or fashion parade! (The term actually comes from the suitcases or trunks that were used to transport dresses.) Trunk shows can be one day events or take place over several days. They are by appointment only, and are often extremely popular, so be sure to book your spot early!
So what can you expect?
A wide range of gowns (and some exclusives!). Most bridal boutiques stock a curated selection of dresses from each designer, but not all of them. However, a trunk show will include the full collection, as well as some exclusive gowns that are not available in stores. If you've been following our designers on Instagram, this is your chance to try on their newest creations! Bear in mind that trunk show dresses are all sample sizes, but your gown will be custom made and fitted for you.
Designer appearances. One of the best parts of trunk shows is that they can include appearances by the designers themselves! Trunk shows at the JLM Flagship Boutique often feature our designers, including Hayley Paige and Allison Webb. This is a great opportunity to ask them for styling advice, or to try on dresses they suggest for your shape.
Exclusive pricing. Good news! Trunk shows typically offer the best prices on a designer's gowns, with special discounts and pricing incentives. These are available during the time of the trunk show only, so be ready to make a decision and bring whoever is instrumental in making it with you. This is definitely a case of striking while the iron is hot!
If you love the sound of all this (and who wouldn't?) then you can find a current schedule of our upcoming events on the website. And if you're wedding dress shopping in Los Angeles, don't forget to check out the trunk show schedule at our Flagship Boutique.
Top image: Jodee Debes Photography
---