Hayley Paige
As the head designer for Hayley Paige, Blush by Hayley Paige, Hayley Paige Occasions and La Petite Hayley Paige at bridal house, JLM Couture, she has received global recognition for her collections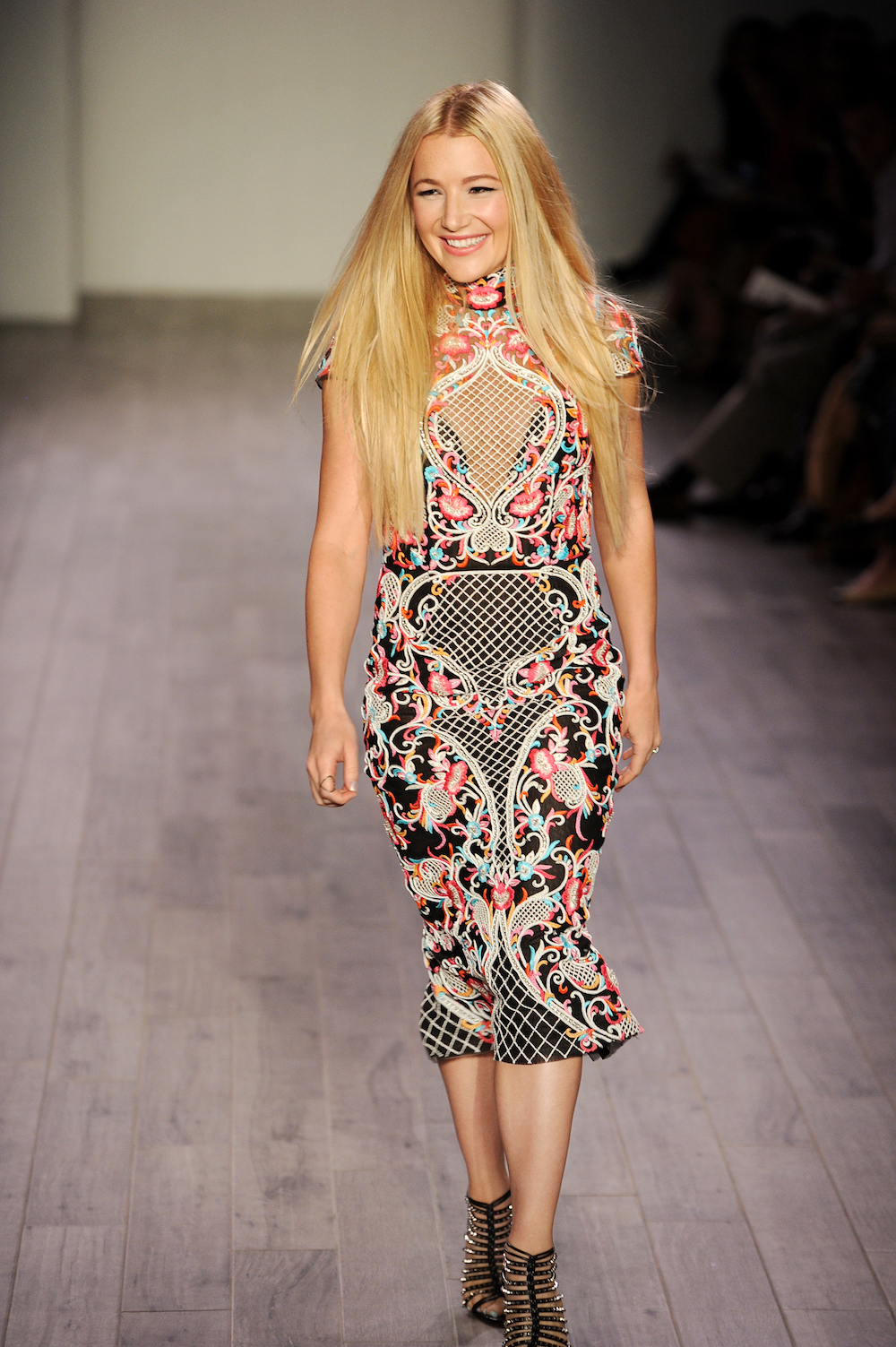 As the head designer for Hayley Paige, Blush by Hayley Paige, Hayley Paige Occasions and La Petite Hayley Paige at bridal house, JLM Couture, she has received global recognition for her collections. Her red carpet pieces have been worn by musicians, influencers and trend-setters such as Carrie Underwood, Chrissy Teigen, Olivia Wilde, Aly Raisman, Kristen Taekman, Jamie Lynn Sigler, Hilary Rhoda, and Kelsea Ballerini, among others.
While attending Cornell, Hayley began her fashion career with an internship for Nina Garcia at ELLE. After the debut of her 10-piece bridal collection during a Cornell runway show, Jill Stuart, who was in the audience, hired Hayley on the spot. Hayley established herself as an integral designer for the Melissa Sweet Bridal and Bridesmaid Collections and was the primary designer to help launch the first Marchesa Eterna bridal collection at Priscilla of Boston. JLM Couture brought her on as head designer in 2011 and was responsible for funding and backing the launch of her namesake collection at age 25.
Hayley's dresses can be seen in elite bridal publications such as Brides, The Knot and Martha Stewart Weddings, as well as television programs like The Today Show, Good Morning America, E! News and Say Yes to the Dress. Collections under the Hayley Paige umbrella are available in 26 countries and nation-wide bridal boutiques including the JLM Couture Flagship Salon in West Hollywood, CA.
HOLY MATRIMOJI, the first wedding-focused emoji app of its kind, launched in February 2017 and was created and hand-illustrated by Hayley. This app gives users full access to wedding-centered emojis and GIFs that are full of personality and charm. Within the first few months launching, HOLY MATRIMOJI landed in the top 10 apps in the entertainment category and in the top 100 apps overall. It can be downloaded from the App Store and can be used in all messaging applications where copying and pasting of images and GIFs are supported.
In early 2018, Hayley launched and starred in a digital series, Hayley Ever After, and broadcast series on TLC, Hayley Ever After: The Dress. The 6-episode digital series is available to watch on Facebook's Watch platform and takes viewers inside the world of Hayley and her team at JLM Couture. The premiere episode of Hayley Ever After: The Dress aired on TLC Saturday, January 13th and follows Hayley's design process to create a wedding dress for Bachelorette, Kaitlyn Bristowe. A competition element is brought in as Hayley's interns are challenged to wow the celeb with creations of their own. The first episode can be viewed on TLC.com and the TLC Go app.
Hayley's latest endeavor is a licensing and brand ambassadorship agreement with jewelry brand, Hearts On Fire. This includes a collection of engagement rings and wedding bands, all designed by Hayley.